Buy Superior Night Vision Scopes from Eagle Camping
Whether you are a competitive shooter, a military officer or a paintball enthusiast, night vision scopes are important accessory when navigating and shooting in the dark. Eagle Camping offers a wide range of night vision equipment including mounted scopes for guns and rifles to help you take better aim in darkened and low light environments, as well as volatile terrains. We sell complete mounting systems including scopes, adapters, and other accessories at competitive prices. Check out our range of night vision scopes and accessories and you are sure to find the right product at affordable prices.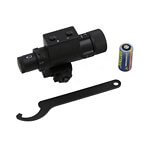 ATN Corporation Night Vision Scopes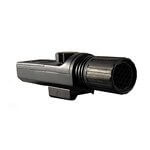 Bushnell Night Vision Scopes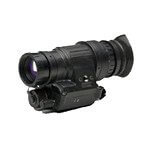 EOTech Night Vision Scopes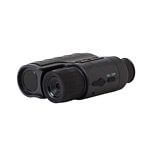 Firefield Night Vision Scopes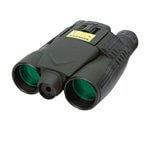 Konus Optical & Sports System Night Vision Scopes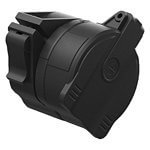 Pulsar Night Vision Scopes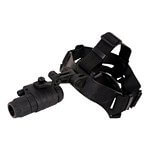 Sightmark Night Vision Scopes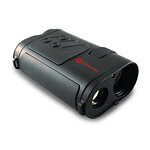 Simmons Night Vision Scopes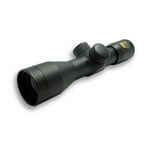 Additional Scopes & Accessories
ATN Corporation
Bushnell
EOTech
Firefield
Konus Optical & Sports System
Pulsar
Sightmark
Simmons
Night Vision Scopes at Excellent Prices Online
At Eagle Camping, we offer a wide range of night vision scopes for different makes and models of guns. This range includes mounted night vision scopes from top brands like ATN, Pulsar, and Sightmark. Our selection also includes night vision scopes for rifles, pistols, and handguns and is diverse enough to suit a wide range of personal and standard police edition models.
Here are some reasons why you should purchase quality night vision equipment from Eagle Camping.
Leading provider in weapon accessories
Competitive pricing on brand name products
Manufacturer warranty included for many products
100% secure flexible online payment
Trusted, timely, and professional delivery
100% authentic and brand name products
Wide selection of night vision scopes
Prompt and professional custom service
Flexible and no-hassle return policies
At Eagle Camping, we aim to provide you with the best products at the best prices. Apart from providing convenient pricing and online payment options, Eagle Camping also promises safety and professionalism in delivery by choosing trusted and established services like UPS and FedEx to ensure that your shipment arrives on time in perfect condition.
How Do Night Vision Scopes Work?
Night vision equipment is commonly used among military and law enforcement personnel and is a popular inclusion in many action films. Depending on the technology applied, night vision scopes can be used for different reasons. With the right equipment, you can see people standing as far as two hundred yards in dark and cloudy environments. While the features and functionalities differ between models, the main uses of night vision scopes can be narrowed down to the following:
Searching darkened buildings
Searching for lost persons at night
Target identification at night
Sniper use in dark environments
Nighttime reconnaissance
Nighttime surveillance
Use of SWAT personnel at night
Map reading in dark places
Observation & assistance to ships
Maritime search and rescue at night
Using thermal imaging and infrared technology to reveal the terrain in the dark, night vision scopes can come to your rescue in emergency situations or by military and law enforcement personnel. Night visions scopes are also useful for wildlife observations, hunting, security and surveillance, detection of hidden objects, as well as for entertainment purposes. Whether you are choosing to enhance your licensed weapon or want to enjoy a round of paintball in extreme conditions, the right night vision scope can help you enhance your aim considerably.
Buy Night Vision Scopes at Discount Prices Online
As a leading supplier of all types of shooting equipment, Eagle Camping in your one stop shop for discount night vision scopes and other shooting optics. Whether you are looking for red dot sights and rifle scopes, or other equipment, shop our selection of discount merchandise today to find the equipment you need.
Specials
Shop by Category