Buy Leupold Mark 4 Scopes at Discount Prices from Eagle Camping
When it comes to quality riflescopes, the Leupold Mark 4 is well respected amongst the most efficient, dependent, and rugged options. This high performance riflescope is available in many makes and models suitable for rifles of different sizes. With proven accuracy, waterproof design, as well as robust build, the Leupold Mark 4 is designed, manufactured, and assembled in the United States. Eagle Camping offers an extensive range of Mark 4 riflescopes from Leupold, providing several cutting edge features and specifications for extra robustness, better performance, and superior parts.
Shop our Leupold Mark 4 riflescopes available at discount prices here on our website.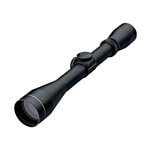 Leupold Rifle Scopes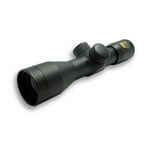 Additional Scopes & Accessories
Features and Specifications of the Leupold Mark 4 Rifle Scope
Leupold products are known for their superior design and performance, as well as quality of components that last for many years. Available with a lifetime guarantee, the Leupold Mark 4 is ideal for tactical shooting, hunting, and targeting shooting. Here are some of the features that make Leupold Mark 4 the ideal choice:
Xtended Twilight Lens System: You can now use the Leupold riflescope to hunt during twilight and in low light conditions with the new lens system that optimizes image transmission even in low light wavelengths. With the superior optical design, quality, and enhanced clarity of the lead-free lenses, you can experience better luminance and definition even in the dark.
DiamondCoat 2: The exterior surface of the lens is treated with an ion-assist layer that increases resistance against abrasion and facilitates greater light transmission. DiamondCoat exceeds military-level durability and hardness and lends additional contrast, brightness, and clarity.
Multicoat 4: Leupold riflescopes are fitted with Multicoat, a proprietary coating system that preserves image quality and prevents light reflections from diminishing the available light on your lens.
Blackened Lens Edges: This innovative deigns reduces unwanted glare as well as diffusion through the edges of the lens and provides better resolution, improved optical performance, and contrast.
Generous Eyebox: The Leupold Mark 4 is equipped with a generous eyebox that allows you to reach the riflescope quickly and easily, providing a clear sight and complete view. Ideal for longer shots, the eyebox is flexible whether shooting at close range or long distance.
Argon/Krypton Waterproofing: While most of Leupold products are waterproofed with nitrogen, the Leupold Mark 4 takes a step ahead with an exclusive gas blend of krypton and argon that eliminates thermal shock and reduces gas diffusion inside the scope.
Additional Features: In addition to the above, the Leupold Mark 4 is equipped with several other exciting features like 3:1 zooming, quick focus and easily lockable eyepiece, twin bias spring systems, side focus, third generation illumination features, tactical power selectors, top quality aluminum part, and flip back lens covers. It also offers M1, M2, M3, and M5 adjustments, while providing several options for customization.
Find Leupold Mark 4 Scopes at Discount Prices Online
As a leading hunting and shooting store, Eagle Camping offers over 150 products related to Leupold Mark 4 riflescopes. Depending on the make and model of your rifle, you can choose from a wide variety of authentic and top quality rifle scopes. We also offer accessories and storage options to help maintain your Leupold Mark 4 in optimum condition.
To learn more about the Leupold Mark 4 scope or to see our complete selection of products available, browse our catalog above.
Specials
Shop by Category