Daypacks: Camping & Hiking Bags and Tactical Backpacks
Daypacks are compact backpacks and bags that are ideal for carrying all of the important gear you will need for a short excursion or day trip. At Eagle Camping, we are a one stop camping and outdoor supply shop. We sell a complete selection of daypacks for outdoor exploring, hiking, and tactical applications as well as for everyday situations. We also sell a variety of internal and external frame backpacking backpacks for multi-day hiking and backpacking trips. With our broad selection of discount daypacks, you are sure to find the backpack or daypack that fits your needs and your budget. Learn more about choosing the best daypack below.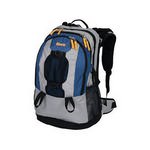 Daypacks
Alps Mountaineering
Barska Optics
BlackHawk Products Group
Chinook
Lewis N. Clark
Mountain Trails
NcStar
Rokk
Seattle Sports
Tex Sport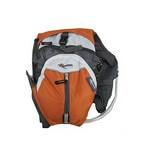 Hydration Packs
BlackHawk Products Group
Mountain Trails
Ultimate Direction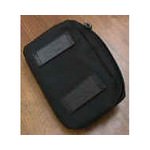 Waistpacks
Browning
Lewis N. Clark
Mountain Trails
Ultimate Direction
Uncle Mikes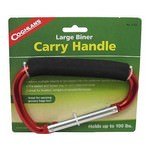 Pack Accessories
Chinook
Coghlans
Ultimate Direction
Choosing the Best Daypack
A daypack is any small bag or backpack that can be used to carry gear and necessities on daily excursions, hiking trips, biking trips, canoeing and rafting excursions, hunting trips, and other daily or short overnight trips. When you are planning to buy a daypack or backpack for outdoor, everyday, or tactical applications, you will need to consider several factors in order to ensure that you select the best daypack for your needs.
There a number of types of daypacks available to choose from including panel-loading daypacks, top-loading daypacks, large or compact daypacks, and waistpacks for carrying gear attached to a belt. Choosing the right daypack or bag will help you to stay organized and allow you to have a more enjoyable experience.
When choosing a daypack you will want to consider:
Pack Style
One aspect that is important to consider when selecting a daypack is the way in which you will access the pack and the gear within. The two main types of daypacks include:
Panel-loading daypacks, which offer a main storage compartment that is accessed via a U-shaped zipper. This configuration allows you to fully open one sidewall or panel of the bag, which makes this type of daypack easy to look through and load.
Top-loading daypacks, which are backpacks with a top drawstring that allows access to the bag contents. A main benefit of these daypacks is that they allow you to overstuff the bag or compress the bag based on your needs.
Daypack Size / Capacity
Daypacks come in a variety of sizes to handle different loads. You will typically want to select a pack that is just large enough to carry your gear without being too large and bulky. You may need to buy a larger size daypack if you often carry gear for multiple family members or if you are planning a short overnight trip.
Activity
When you choose the best daypack, you will want to consider the types of activities during which you are most likely to use your pack. This can influence your decision when selecting which daypack is best for you as some features or options are preferred during certain activities. Some features that can relate to activity include:
Side pockets or small compartments that will organize loose gear and small items so that they are easily accessible, which is important if you are hiking and plan to access certain equipment frequently
Narrow profiles or the ability to compress when not loaded to capacity in order to reduce bulkiness, prevent gear from bouncing around on your back, and eliminate the risk of snagging on low branches when biking or hiking through uneven, tight, or wooded areas
Large capacity daypacks for those who can pack lightly for short overnight trips
Compact waist packs for carrying limited gear on runs or short hikes
Other Features
Finally, there are some additional special features and options that can influence your decision when selecting a daypack. These features are typically a matter of personal preference, and may include:
Padding, Support, or Shaping
Women-Specific Styles
Tougher Fabrics
Ventilated Back Panels
Water Resistant Materials and Zippers
Waistbelts
Hydration System Compatibility
Gear-Lashing Systems
Specials
Shop by Category